Summer English Courses – 2022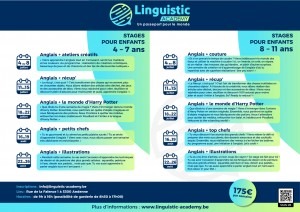 It´s time! Our summer camps are available; enrol now!
July 4th to July 8th: Come and learn sewing and English during 5 intense days!
July 11th to July 15th: Join us for a cool English week with lots of activities!
July 18th to July 22nd: Let´s meet Harry Potter in O.V.!
August 16th to August 19th: Nice cooking and English are this fun menu!
August 22nd to August 26th: Discover the greatest artists´ drawing techniques with English glee!